GREENVILLE — As far back as he can remember, Carl Sobocinski has loved fried belly clams.
As a child growing up in Durham, New Hampshire, Sobocinski and his family would feast on baskets of the tender whole clams, often stopping at a local roadside seafood shack after a Little League game or for a quick dinner.
It was delicious, fresh and comforting.
Now, Sobocinski, along with his leadership team at Table 301 Restaurant Group, is poised to bring food memory to life when the group's new seafood dining concept, Jones Oyster Co., opens Jan. 3 in the former space of Soby's on the Side on East Court Street.
And while fried belly clams are on the menu, the restaurant represents much more.
Jones is built upon seafood, but particularly the kind of seafood dishes that are as delicious as they are inviting, as fresh as they are approachable. The historic building that long ago housed the Jones Furniture Co. has helped shape the restaurant's aesthetic.
Jones leans more toward casual in terms of feel, while focusing on sourcing the freshest seafood possible.
The menu melds coastal food memories from several on the Table 301 team — from Florida to New Orleans to New Hampshire, Long Island and Charleston, building dishes that are both familiar but special, too.
In this sense, Jones is perhaps the most personal of all the Table 301 restaurants, translating distinct epicurean memories into a broader dining experience.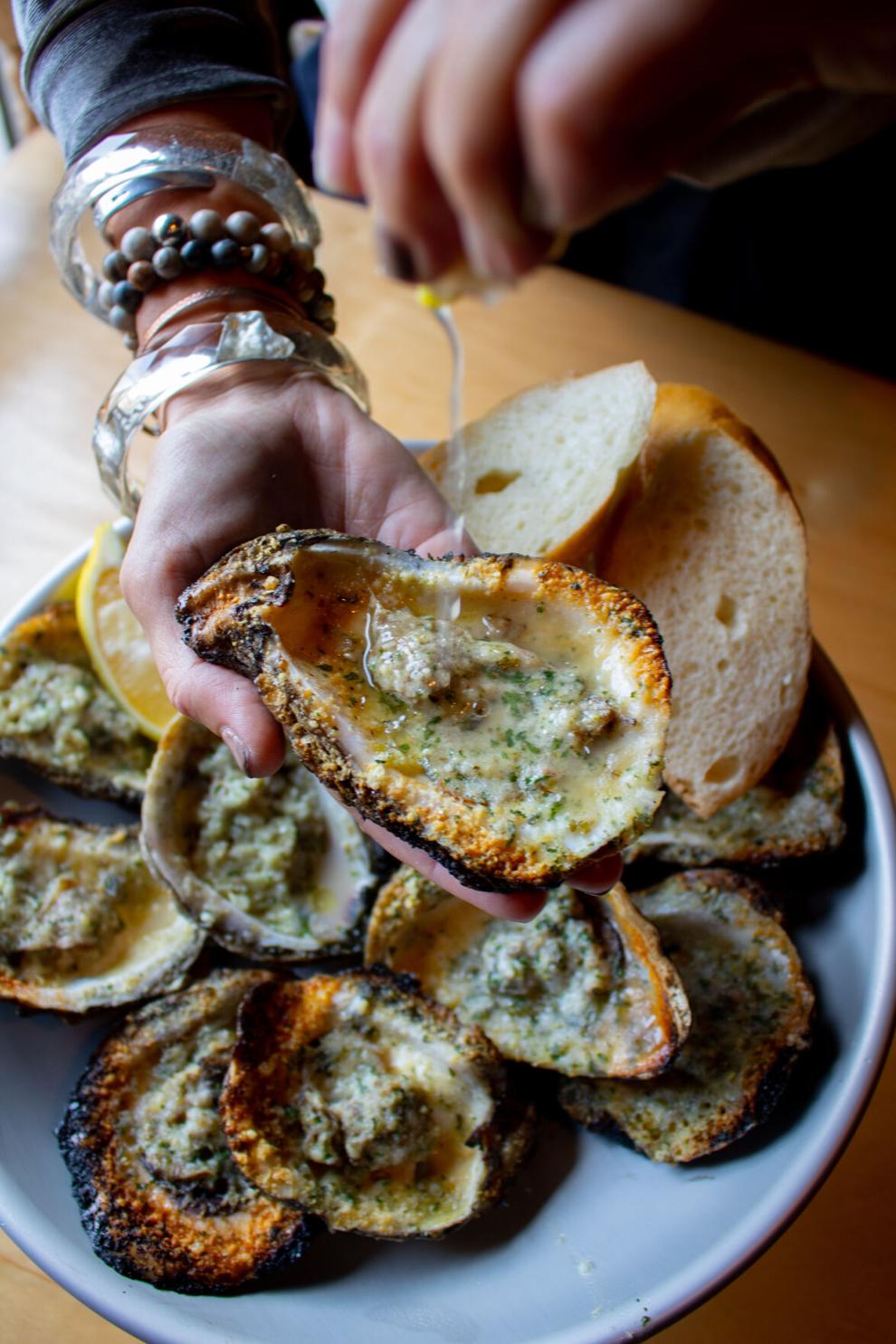 "Every person who has put some mark on what we're gonna be has had some level of personal passion for the project," said Table 301 corporate chef Rodney Freidank, who has led the menu development process. "And I think that makes a difference."
Jones builds upon the comfort a really great bowl of clam chowder or a delicious lobster roll can impart to create a full-service restaurant that is less about composed plates than it is about building flavor through simplicity.
Precision is key. Overcomplicated presentation is not.
"The thing we learned, which we kind of already knew but you get these lessons periodically that drive it home, the things you write that are simple are not easy," Freidank said. "They are harder sometimes in their simplicity to make sure you nail them."
Here, smoked fish dip will be served with Captains Wafers, the only way.
That smoked fish dip developed out of the dish that Table 301 chief operating officer and vice president Steve Seitz grew up with in Melbourne, Fla.
The fresh lobster rolls are inspired by those Freidank grew up with in Long Island, New York.
Jones tells the story of the Eastern Seaboard through the regions' coastal seafood.
Oysters are a focal point, with a rotating variety available daily. The majority will be sourced from Rappahannock Oyster Co., located in Topping, Va., where the Table 301 team spent multiple days learning, researching and witnessing the oyster farming process.
The menu will feature four to six varieties of oysters daily with at least three varieties coming from Rappahannock.
In addition to chilled raw oysters, Jones will feature several oyster shooters and a baked oyster in the style of the famed Drago's charbroiled oysters from Drago's Seafood Restaurant in New Orleans.
There are also po'boys with house-made tomato-horseradish tartar sauce and clam chowder. Lobster rolls come two ways, Main Style — chilled with mayo, celery, parsley and lemon — and Connecticut style, which is warmed with drawn butter.
While you won't find shrimp and grits on the menu (Soby's, just next door, has that covered) you will find Lowcountry crab rice, what Freidank calls a nod to Sallie Ann Robinson, the famed Daufuskie Island chef in the Lowcountry and expert on Gullah traditions and culture.
As for the bar menu, Jones will feature a focused list of wines by the glass and bottle, with a section devoted to whites and sparkling wines that are particularly good with oysters. In addition, the bar will serve beer in the bottle and on tap along with a menu of signature cocktails.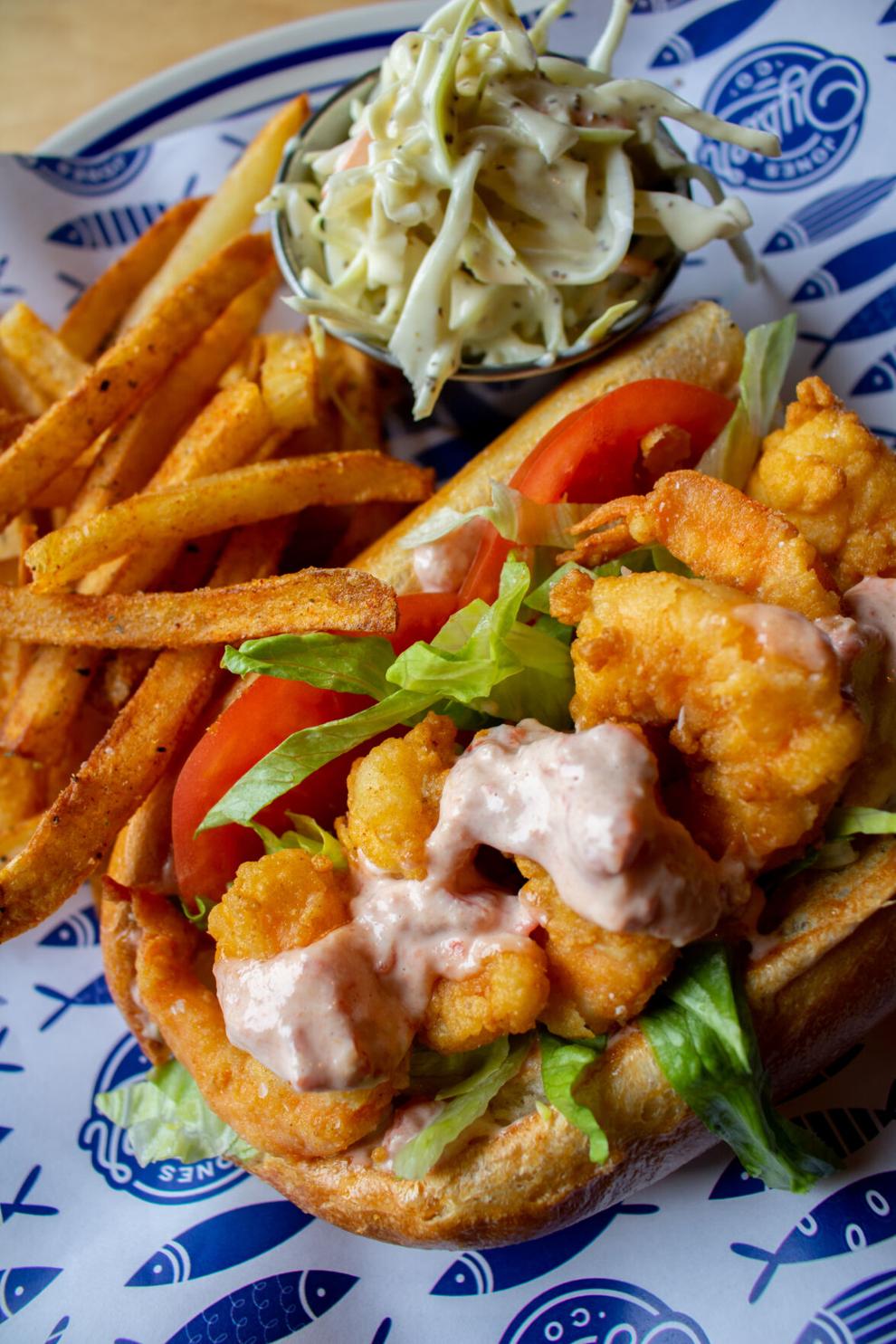 The restaurant space is small, with about 45 seats. An oyster bar will feature four seats, with another eight at the bar. The outside facing wall will also feature bar seating and a retractable window creating an open-air feel.
And, for those who can't get a seat or who need something fast, a small to-go window will serve as a place to pick up and place to-go orders.
"It's an oyster bar seafood restaurant that we hope feels timeless," Sobocinski said. "You know you can get good quality, consistent meal, entertainment, fellowship. You don't always go to a restaurant just to feed your body. You go to feed your soul."
Jones Oyster Co. will open Jan. 3 at 22 E. Court St. Restaurant hours will be 11 a.m. – 9 p.m. Tuesday through Thursday and 11 a.m. – 10 p.m. Friday and Saturday.
Go to Source
Author: