By CRAIG MEDRED
KENAI – Friday found the beaches at the mouth of Alaska's most fought-over river woefully short of dipnetters willing to help stop the possible "over-escapement" of sockeye salmon so feared by the commercial fishermen of Cook Inlet.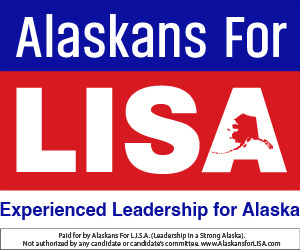 Meanwhile, the commercial fishermen themselves, or at least their official representatives, were meeting with a state court judge to demand a reversal of an Alaska Department of Fish and Game's decision to close setnet fisheries to protect a struggling run of Chinook salmon.
Carl Bauman, the attorney representing them, wanted a temporary restraining order (TRO) imposed on Commissioner of Fish and Game Doug Vincent Lang because he has, according to Bauman's court filings, "violated so many points of applicable federal and state laws (constitutional, statutory, regulatory, and case law)" that there is a need for "TRO and injunctive
relief to the Court to stop the continuing harm."
Bauman's went on to list all the bad things Vincent-Lang has done, the most interesting of them being the suggestion that Vincent-Lang and the state Board of Fisheries have violated the interstate commerce clause of the U.S. Constitution by allowing the dipnet fishery to help provide food security for ordinary Alaskans.
"Does the Board have the authority to establish a new and expanding fishery for Alaska-resident-only, personal-use (dipnetting) that is at odds with Alaska Statute 16.43, CFEC, which has decimated the interstate commerce and the commercial fishery that CFEC was established to protect," Bauman's TRO filing asked.
All this acronym-laced gobbledegook will here need some unpacking for the average reader…
Read this column in its entirety at CraigMedred.news.
Go to Source
Author: